The TSU Tennis Complex is the future home to the Men's and Women's Tiger Tennis Teams. Located in the heart of Music City and minutes away from Downtown Nashville, the TSU Tennis Complex will host NCAA D1 Collegiate Tennis competition, UTR Tournaments, USTA Leagues, NJTL, Ohio Valley Conference Matches, and so much more.
When completed, this future site the Tennis Complex at Tennessee State University will be truly indicative of an Elite Complex for the only NCAA Division I Historically Black College and University (HBCU) in the Nashville, Tennessee Area.
A comprehensive championship level practice and competition facility that will be a catalyst in helping our Tennis programs attract the nation's most talented prospective student-athletes.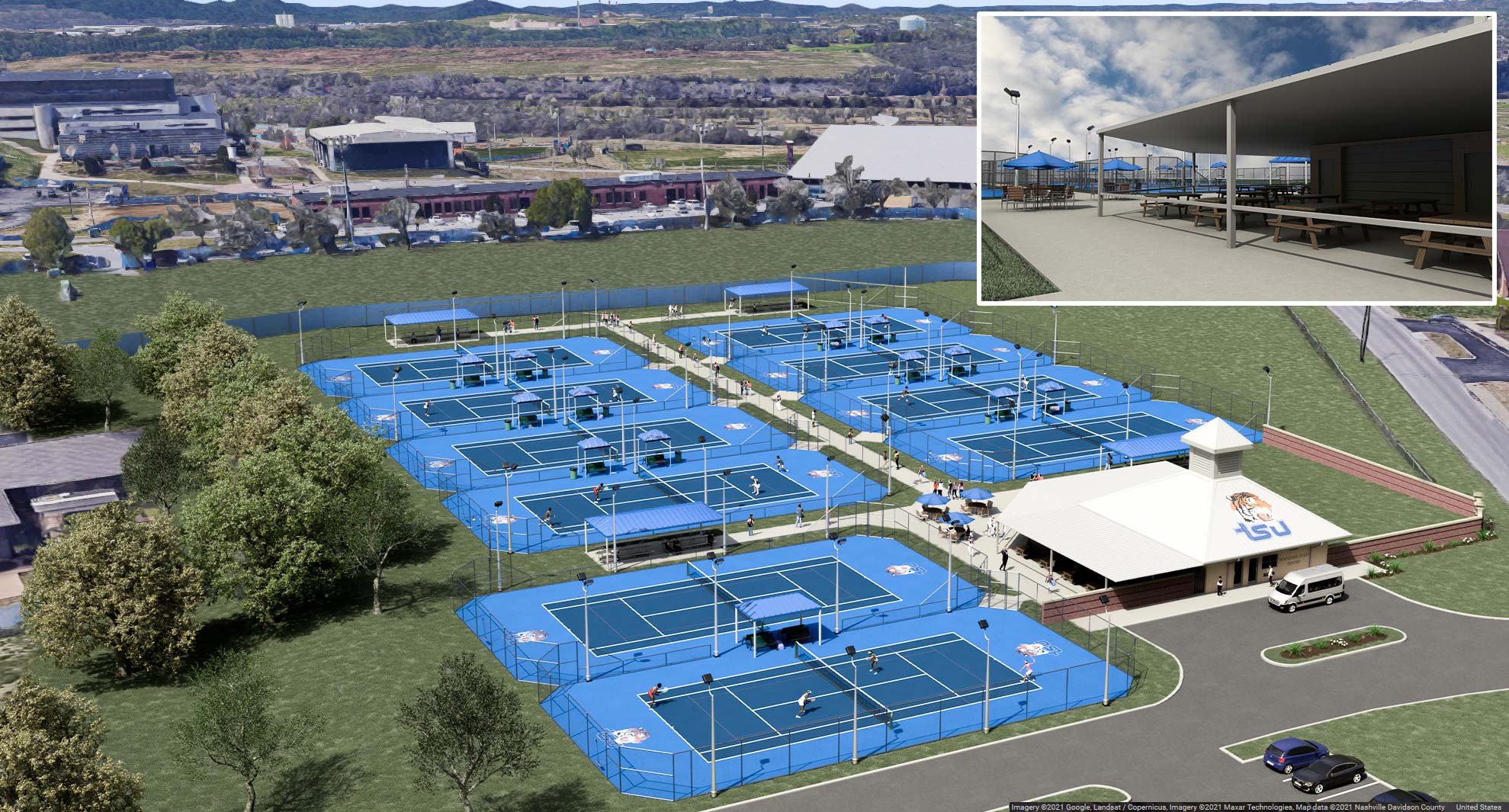 Phase I: Facility Renovations
10 Hard Courts
Premiere Seating
Concessions, Restrooms, Locker Rooms, Offices for Coaches
Covered VIP Area for Notable Ticket Holders
The rendering and layout are courtesy of the United States Tennis Association (USTA), which is the Governing Authority for Tennis in North America.
The USTA has been an outstanding partner and continues to work with Tennessee State Athletics to make this capital project a reality. Naming Rights are available for Individual Courts and the overall Tennis Complex at large.
If interested, please contact (615)963-ROAR or email info@tsafund.com