NASHVILLE, TN. -
The SUITED-UP Campaign provides an opportunity for fans, alumni, and supporters of Tennessee State University Football to show their support for the team. By donating to the campaign, they are contributing to the team's success and helping the team to look their best while they represent the school.
Those who are unable to donate can also show their support by purchasing a TSU Football t-shirt or other merchandise, attending TSU Football games, and cheering on the team. The SUITED-UP Campaign is an excellent way to show support for the team and contribute to their success both on and off the field. Donations will help the team look their best, as well as help make the experience of attending Tennessee State University Football games even more memorable. Those who donate the full $450 will receive 2 game tickets to our first HOME game, September 16, 2023, against Gardner-Webb.
Donors will be able to make a financial contribution of $450 via our online link or via mail at:
Tennessee State University Athletics/Football Department
c/o Katrina Chambers
3500 John A. Merritt Blvd.
Nashville TN 37209
Payable:
TSU Foundation; memo to 722515 - Tiger Paws Football
For any questions please contact Katrina Chambers at (615) 963-6273 or kchamb14@tnstate.edu.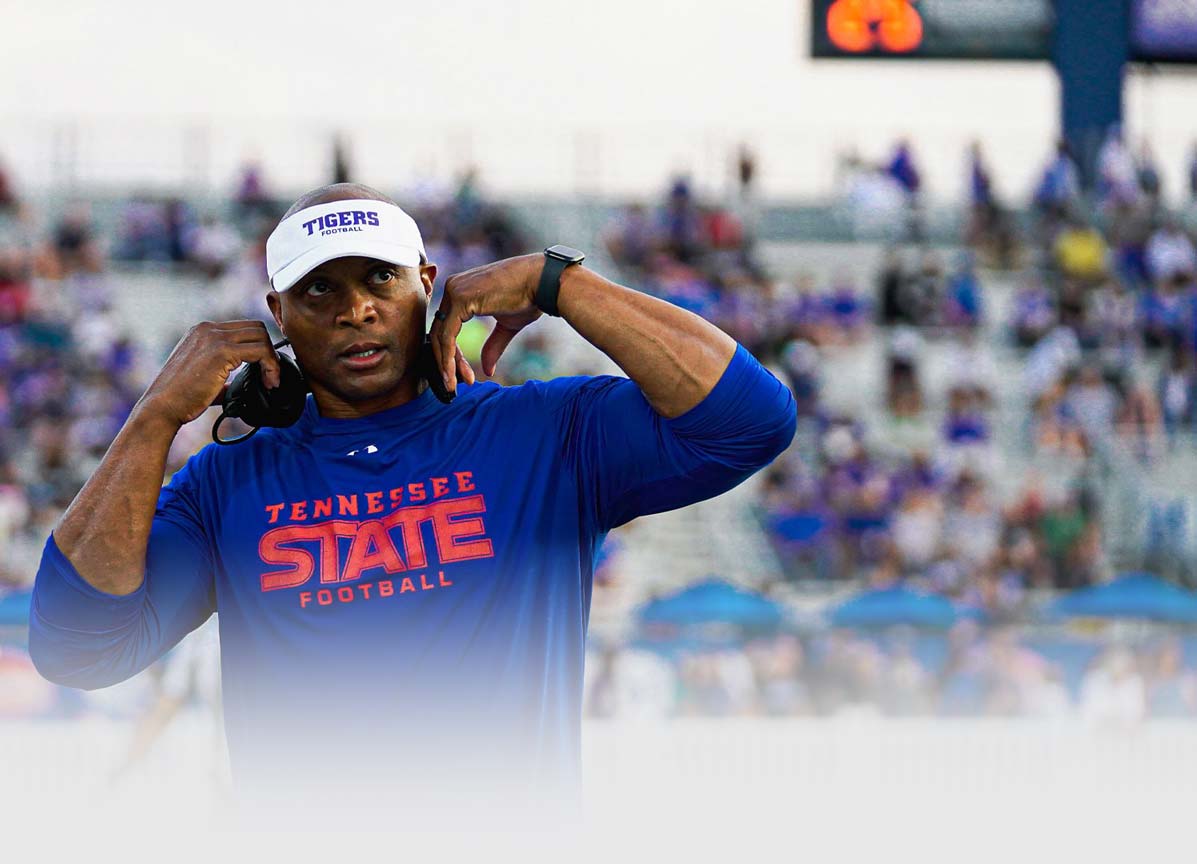 "This is an incredible opportunity for #ROAR CITY to participate in a campaign. Having a customized suit option will be of great use to not only our players but to our athletics program."
- Head Football Coach Eddie George